about Dr. Shawn Henderson
I am a chiropractor who has completed specialized training and is certified in animal chiropractic techniques, graduating from the Veterinary Chiropractic Learning Centre.
I am a second-generation chiropractor having practiced in Etobicoke for over 20 years. I have advanced certification in orthopaedics, rehabilitation and acupuncture, in addition to being a *Certified Animal Chiropractor.
I am passionate about people and pet patient care and look forward to enhancing the health of your family!
How Does Dog Chiropractic Work?
Dog chiropractic is a holistic, all-natural approach to treating a number of joint, muscular and skeletal problems that are common in some dogs and certain breeds. The principles and practices behind veterinary chiropractic are nearly identical to those used with humans.
The most common way both human and animal chiropractors treat spinal restrictions (misalignment of the vertebrae) and other problems is through chiropractic adjustment, which involves low force manual manipulation of the spinal column, joints or other affected areas. These adjustments help improve mobility and function and alleviate physical stress, strain and pain by removing the source of the symptom and letting the body heal itself.
If you and your veterinarian have ruled out other options for relief and treatment, dog chiropractic is a great alternative – all without the use of medication or surgery.
What Conditions Can a Dog Chiropractor Help Treat?
Dog chiropractic can help treat a long list of disorders, injuries and ailments, and as the practice of veterinary chiropractic continues to evolve, this list will certainly grow. The following are some of the more common conditions dog chiropractors treat.
Sports injuries

Neck and back injuries

Hip dysplasia

Osteoarthritis relief

Forelimb lameness

Stiffness

Post-surgery recovery
What Are the Signs and Symptoms?
If you notice any of these signs in your pup, it could mean that he suffers from a condition that chiropractic treatment could help. Of course, you should consult with your veterinarian first if you're concerned about any of your dog's symptoms.
Having trouble climbing stairs

Walking with a limp or dragging his back legs

Weak front legs with no specific site of pain

Trouble standing or lying down

Reluctancy to move or decreased mobility

Inability to jump

Sitting or standing in an abnormal position and tilted to the side

Abnormal gait and a shorter stride

Hunched back

Yelping when you pick him up around the chest area or general sensitivity to touch
Why you Should Consider A Dog Chiropractor
Are you tired of seeing your dog in pain or struggling to move? Have you tried surgery or other veterinary interventions to help relieve his discomfort but haven't seen the results you seek? It may be time for you to consider a dog chiropractor. More and more chiropractors and veterinarians are getting the training and certification needed to practice this holistic approach to treatment. Just like people, your family pet ages, gets injuries and can develop other physical problems. Avoiding the problem can sometimes make matters worse, and what began as a minor issue can quickly turn into a serious condition. Chiropractic adjustments and soft tissue techniques restore proper joint and nerve function to reduce pain and physical stress. We will explain what dog chiropractic is all about, when it can help, where to find help, and more.

what to expect
Following a comprehensive history and examination specific corrective treatment is provided to reduce pain, increase function and enhance quality of life. Animal chiropractic is a gentle, safe and effective natural hands on approach to treating your family pet. We work alongside your dog's primary Veterinarian to keep them happy, healthy and active.

HOW DO CHIROPRACTIC ADJUSTMENTS WORK?
Your dog's spine and nervous system is virtually the same as ours; the bones are just shaped a bit different for their 4-legged life. They need special types of adjustments based on their anatomy and activity to maintain proper spinal motion resulting in pain relief and improved movement.
How Soon Will You See Improvement?
So, when will your pup see relief after a chiropractic adjustment? It really depends on the nature of his condition, injury or ailment. After a single adjustment session, it could take up to five days for your dog's body to repair itself, and for some conditions that may be all that he needs. For others, relief could take anywhere from a few sessions to months of sessions.
First Appointment
You first visit with us includes a thorough health history and physical examination. We discuss what we find and provide options for treatment. Based on our discussion your dog will receive its first treatment. This appointment is approximately 30 - 40 minutes.
Subsequent treatments
We will discuss how your dog has responded to the previous treatment (change in energy levels, mobility, pain behaviours, play, etc.) and continue with treatment based on these factors. A follow-up treatment is typically 15-20 minutes.
Treatment Preparation
For the most effective and comfortable treatment please make sure your dog has good energy and is not overly tired, hungry or wet. Please bring a flat collar, and a muzzle if your dog normally wears one during veterinary appointments. It is also helpful if you bring a favorite toy and/or treat to make them as comfortable as possible.
Booking
Dr. Henderson's schedule is by appointment only.
The clinic location for the appointments is 2405 Lake Shore Blvd. West in Etobicoke.
*Please note that Animal Chiropractic is considered a veterinary service so HST is applicable.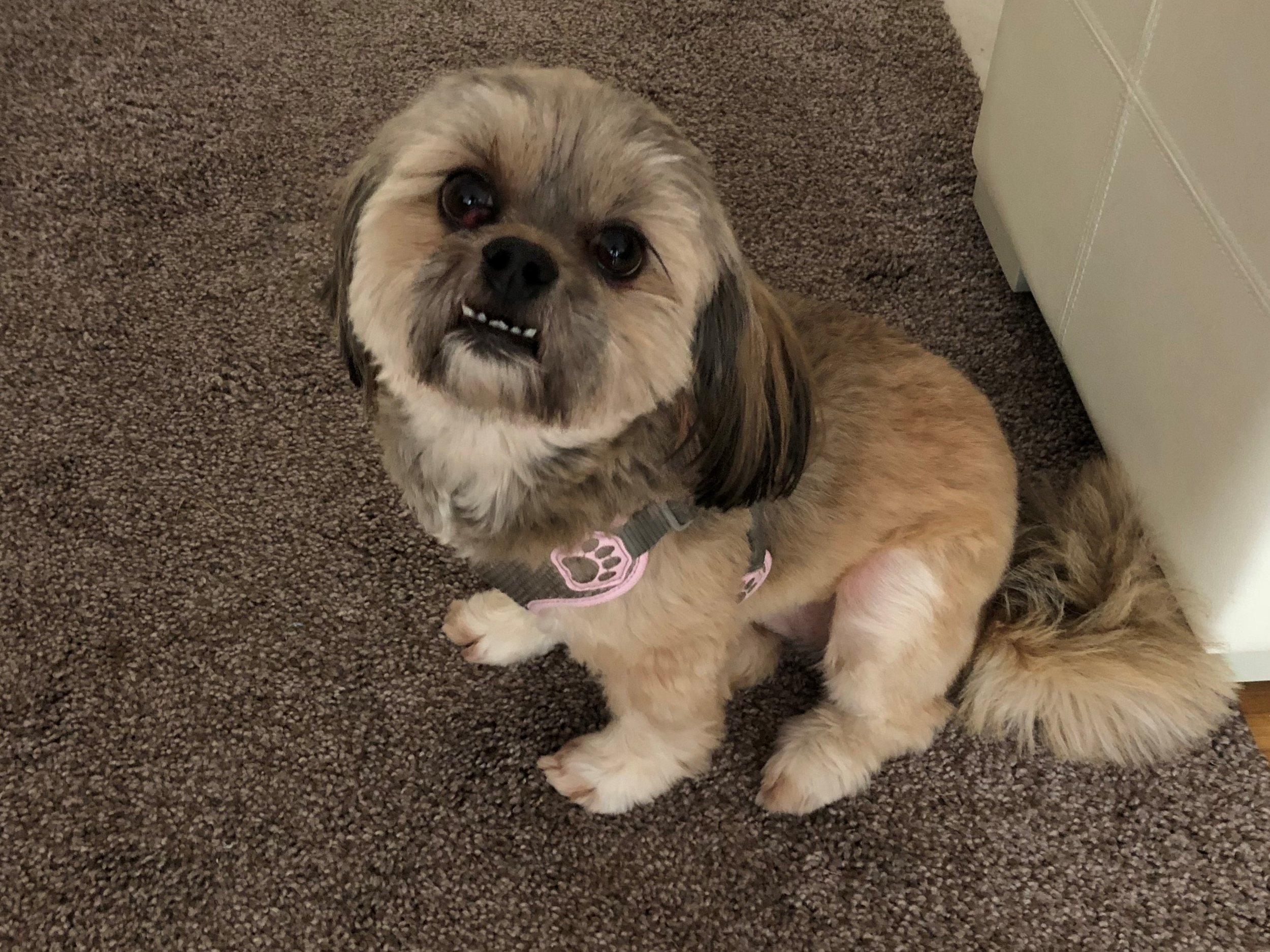 CONTACT US
We are located in the west end of Toronto, close to the lake and all the amazing waterfront paths. There is street parking directly out front as well as additional parking in the neighbourhood.
Our address is 2405 Lake Shore Blvd West, Etobicoke ON M8V 1C6 at Kingsway Health by the Lake.